It seems like a substantial amount of superheroines are just feminized versions of superheroes. I found it kind of insulting that so many female heroes were just spin-off's of successful male heroes. I saw it as comic book writers think that superheroines need a jump-start on popularity that plays off of a male counterpart. Not that I am totally adverse to all female counterparts to superheroes. Batwoman, for example, is obviously a play-off of Batman, but her character stands on it's own. She has a personality and sense of morality that is refreshingly unrelated to Batman. However, after looking at the article "The 9 Least Necessary Female Versions of Male Superheroes", I was really upset (and pretty creeped out) to see that over half of the superheroines on the list were literally the original male character with boobs.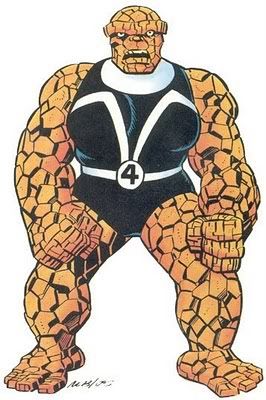 These characters were deemed unnecessary because either
1) they're literally the same as the original superhero or
2) they just play "wife" to the original.
Basing a superheroine off of these two things will inevitably make for a very weak character. If these characters were more complex and unique from their male counterparts, I believe that they would be a lot more successful. However, it's become an expectation for a female version of a female to be more of a supplementary "girlfriend" character, which is why I believe, for the most part, unique superheroines without a male "origin" make for more legitimate characters in the comic book world (when compared to stereotypical female 'clone' heroines).
Side note: Why would a superhero want to marry an exact female clone of themselves? The idea is both narcissistic and really gross.