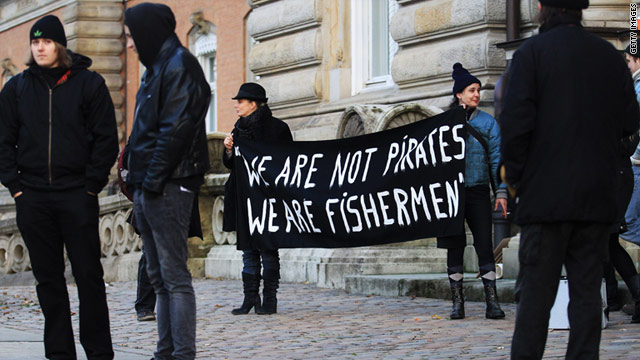 As many of have probably heard, there was a recent Somalian pirate attacks that left 4 Americans dead. Furthermore, pirate attacks have been headlining news stories for the past couple years now. Pirates now want more and more ransom and have become more violent. The latest event with the American casualties clearly emphasizes how dangerous the open seas are becoming.
But according to this article:
http://www.cnn.com/2011/OPINION/02/26/etzioni.stop.piracy/index.html?hpt=C2
it's quite difficult to stop these pirate attacks. One, pirates are criminals, so the army/navy has no jurisdiction over their handling. They would be if they were considered terrorists. So in many cases, the army has simply confiscated illegal weapons and destroyed pirate motherships, but let the pirates go home free. The police can't bring these pirates to criminal court most of the time because the ocean is out of their jurisdiction. Or, some pirates simply dump their weapons overboard and claim the message in the picture up top, "We are fishermen, not pirates." What a bunch of Somalian bullsh*t.
Let's be real here. Either start getting armed marshals on these ships or treat these pirates as terrorists. Like the editorial states, they are terrorists. They're terrorizing civilians and international commerce. To think, that we still have pirates even after all these years... I mean this isn't
Treasure Island.